On the beach
On the beach of Agia Anna village...
On the beach of Agia Anna village complex Acroyalia and Plage await your arrival to offer you the best holidays on the seafront. The best part is that the proximity of the Club Agia Anna camping allows you to enjoy with no extra charge all its facilities, including pool and beach area and every activity that takes place in the camping such as animation programs and games for children and adults. Acroyalia is located just 50m far from the beach and its rooms have a terrace overlooking the deep blue of the Aegean Sea  (view floor plan here). Facilities include air condition, TV, WC, shower, kitchenette, fridge and outdoor furniture (table and chairs).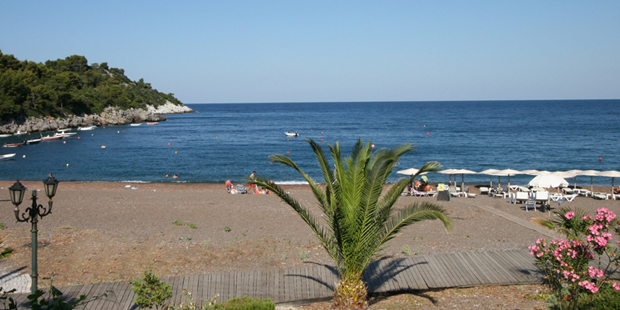 If you desire waking up as close as possible  to the sea, select one of the Plage rooms (view floor plan here). For 2-4 guests in each room, those 7 rooms are situated literally on the beach and are equipped with a fridge, kitchenette, closet, air condition, TV, shower and also their own beach umbrella and sunbeds in front of the complex. 
View site map: